Please direct any website-related questions or issues to the SVCC

Webmaster

. Last Update: 2/8/2018


Spring 2018!
Simple Gifts: A
Folk Music Collage!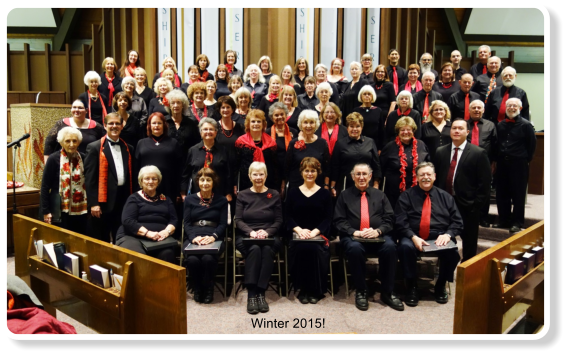 Find our performances, and other events in the Sacramento area!
Sacramento 365.com lists year-round events in the Sacramento area. Use the
www.sacramento365.com link and search for SVCC to find our performances. To see listings
by date for choral concerts in the Sacramento area select
www.sacchoralcalendar.com/orgs/Sac_Valley_Concert_Choir.htm .

Public Performance!

Repertoire:
•
Simple Gifts
•
Charlottown
•
This Land is Your Land
•
The Water is Wide
•
Black is the Color of My
True Love's Hair
•
Cindy
•
Shenandoah
•
Swing Low, Sweet Chariot
•
Dry Bones
•
Blowin' in the
Wind/America
•
Hallelujah (by Leonard
Cohen)

Arden Christian Church
4300 Las Cruces Way
Sacramento, CA 95864
TBA